Building management, digital twin, and other separate systems are built by integrating  data into organic connectors.
Typically, it provides the following services and build up a smart building system based on the Bime'S Framework through data integration, distribution and transplantation.
· Control/Integrated Monitoring of BuildingFunctional Systems (BAS,BMS) as an Integrated System
· Integrated alarm message service
· Operation of Integrated/Connected Scenarios
· Data Integrated Collector and Report of Distributed Systems
· Real-time data exchange and database interface with Time'S 4D Digital Twin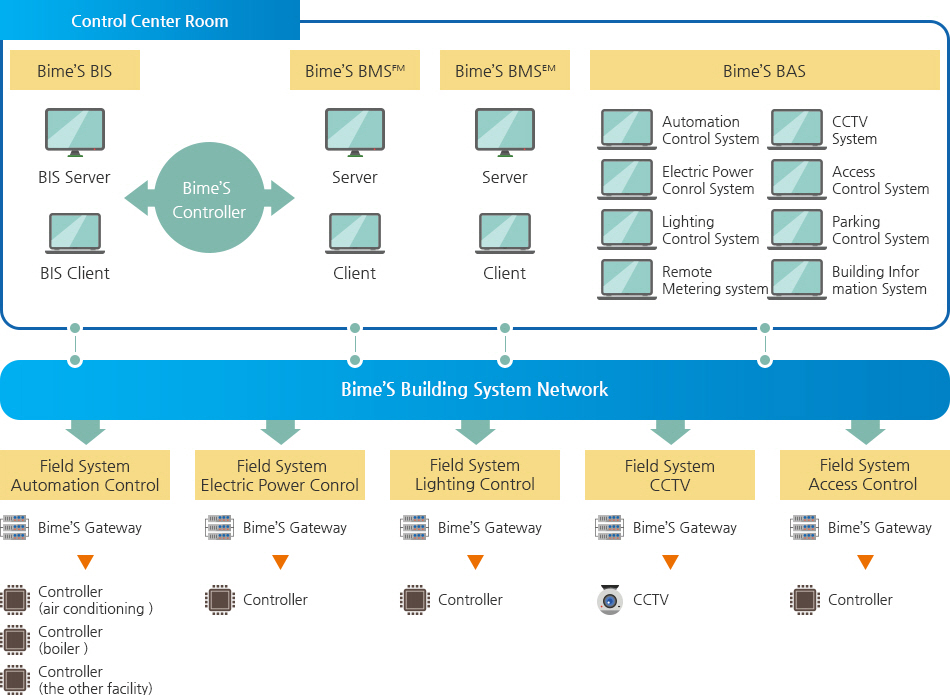 Bime'S Modules & Modularization
The Bime'S consists of major modules such as communication, user interface, data management, and security, and is applied to all Bime'S systems the same. Bime'S self-modulated, system intergraft and data sharing are excellent.